Svenska eCupen on Efotboll
Design and Development, Tournament Organization
The Swedish eCup (Svenska eCupen) is a tournament in EA SPORTS FIFA 22 for everyone in Swedish Football. The event was hosted and organized on Efotboll.se.
Efotboll is an online esports platform for the video game EA SPORTS FIFA built in-house by Doctype.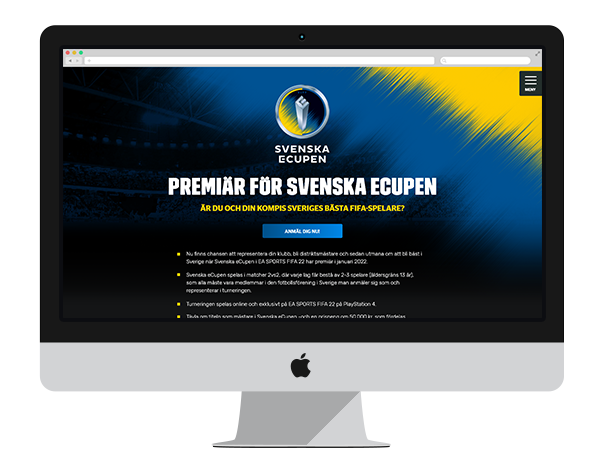 Let us deal with the technical challenges while you focus on your core business. Get in touch!