Website Design and Development
eSvenskan is Scandinavia's largest FIFA gaming competition, which is now in its third year. It is free to participate in the competition and it is aimed at anyone who loves football and anyone who loves to play FIFA.
eSvenskan requested design, development and server management for their new web platform.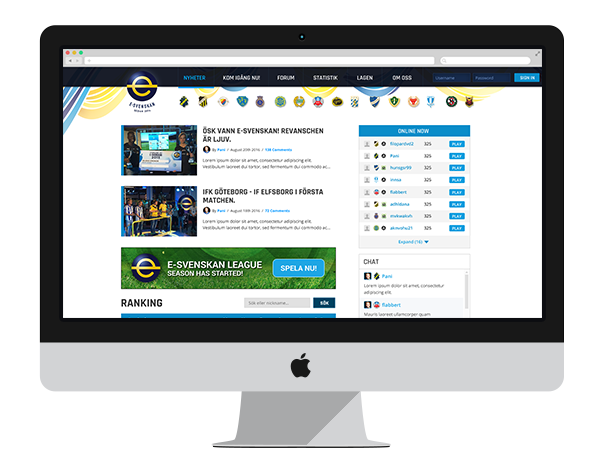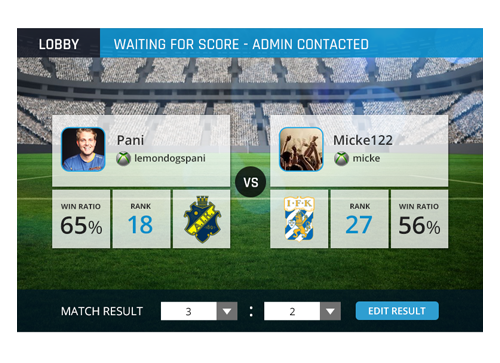 eSvenskan required a fresh design for their website, plus a new design for the matchmaking system that matched players to play FIFA. It was important that the website was intuitive and used the blue and yellow of the Swedish flag.
The platform was implemented using our favorite technology stack with React on the front-end and Go on the back-end. We implemented matchmaking, match lobbies, conflict management, statistics, a global real-time chat, forums, rankings, player cards and news functionality.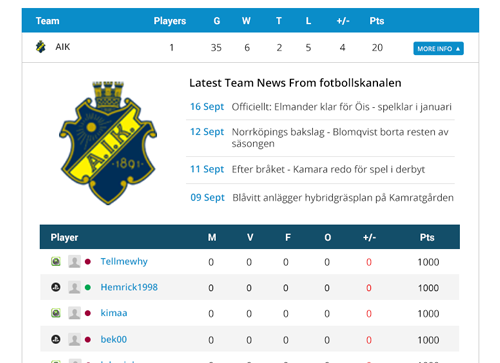 Let us deal with the technical challenges while you focus on your core business. Get in touch!