Website Design and Development
AFC Eskilstuna is a Swedish football team that formed in 2007. They requested a new, modern website that could manage their teams, matches and other content.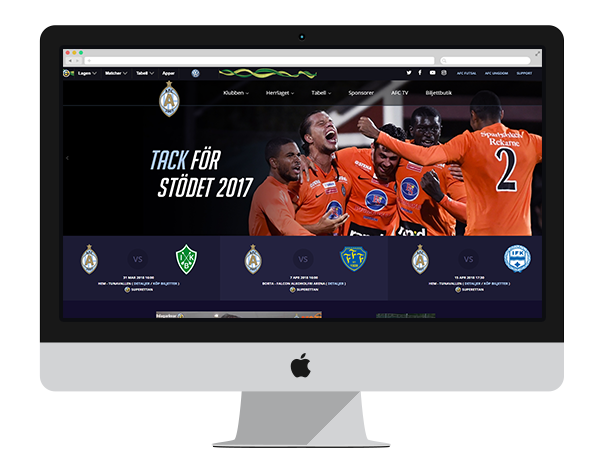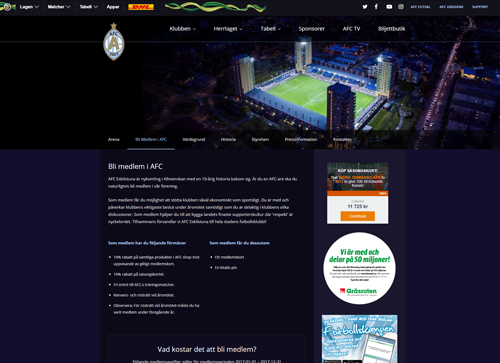 Website Design and Development
We worked with AFC Eskilstuna to produce and implement the design for the website.
The website is built with WordPress, using custom coding to allow users to add new players, teams and matches among other features. It was important that users are able to easily make additions in the future.
Let us deal with the technical challenges while you focus on your core business. Get in touch!